GeChic 2101H 21.5-inch Portable Gaming Monitor Full HD 1920x1080 HDMI, USB, USB Type-C, Switch Support, PD Fast Charge 45 W, Dual Video Interface, 2W Speaker, Wide Angle (21.5-inch)
Explore more with GeChic 2101H
Portable monitor being too small to see?
The enlarged and upgraded 21.5" 2101H gives you a good view on a trip!
SWITCH® Undocked!
Play in TV Mode by One Cable
Be simple with TV mode

There is a USB Type-C interface at the back of the 2101H, which supports SWITCH®'s video and audio signals input and meanwhile charges the Switch® console.

The living room TV always being occupied? Don't worry. Just setup the 2101H, everywhere can be my motion sense game playground. In my own space, find the perfect viewing distance, connect the Nintendo Switch with one cable. No matter it is racing, dancing or fitness games, experience an adventure with the 2101H in place!
Non-Stop Charging while Playing
Bringing a bunch of power adapters when going out? The 2101H supports the PD fast charge function with a maximum power of 45W. While using the monitor, it simultaneously powers MacBook, laptop, smartphone or game console. Never get interrupted when watching videos or playing games. Play as much as you want!
*When the monitor is connected to the PC that does not support USB PD, the power output is 5V 2.0A; when connecting to the PC or device that supports USB PD, according to the demand of the device, the monitor can output a maximum current of 5V 2A, 9V 2A, 15V 2A, or 20V 2.25.
Switch Freely between Dual Video Interfaces
When connecting HDMI and USB Type-C (DP Alt Mode) video interfaces of two devices, press the OSD hotkey to quickly switch input sources. Roaming between two devices, just as easy as changing the channel!
Wide Viewing Angles Share Mores
The 2101H has a narrow bezel, wide viewing angle panel and offers fine details and plentiful colors.
When friends gather together, regardless of where they sit to play or watch games,
the viewing experience is just perfect across every angle.
Immersed in the Craft of Sound
The 2101H is equipped with 2Wx2 dual speakers at the front. Calibration has been made hundreds of times to ensure they provide crystal-clear, smooth, high-fidelity sound quality for music, games or movies. The speakers can present sonorous, lilting sound quality of the game background music, sound effects of guns, mid-bass vocals.
An Amazing Way to
Binge-Watch through your ipad or smartphone
Mobile Home Theater is not a dream! Connect to the USB Type-C port of the smartphone to magnify the tiny phone screen to 21.5 inches. Just simply use a single cable to enlarge the videos on the phone.
Some mobile games or apps support horizontal full screen on an external monitor.
Don't worry about having blurry vision even playing for a long time.


*The USB Type-C port on the smartphone must support DisplayPort video output (DP Alt mode) for displaying images on 2101H.
Stunning with Excellent Color Performance
Except precisely calibrated color when leaving the factory, there are RGB, cold & warm tone for customized adjustment. When working with dual monitors for a long time, you may enable the low blue light mode. Also 4 color effects are offered which cater to your preferences based on the images being viewed!
Travel Freely with the Exclusive Protective Bag
The big-screen display can be easily carried, when going on a trip. The 2101H, SWITCH, Joy-ConTM, cable, charger and more can ALL be packed into its own sturdy protective bag . Start a journey around the world with the 2101H!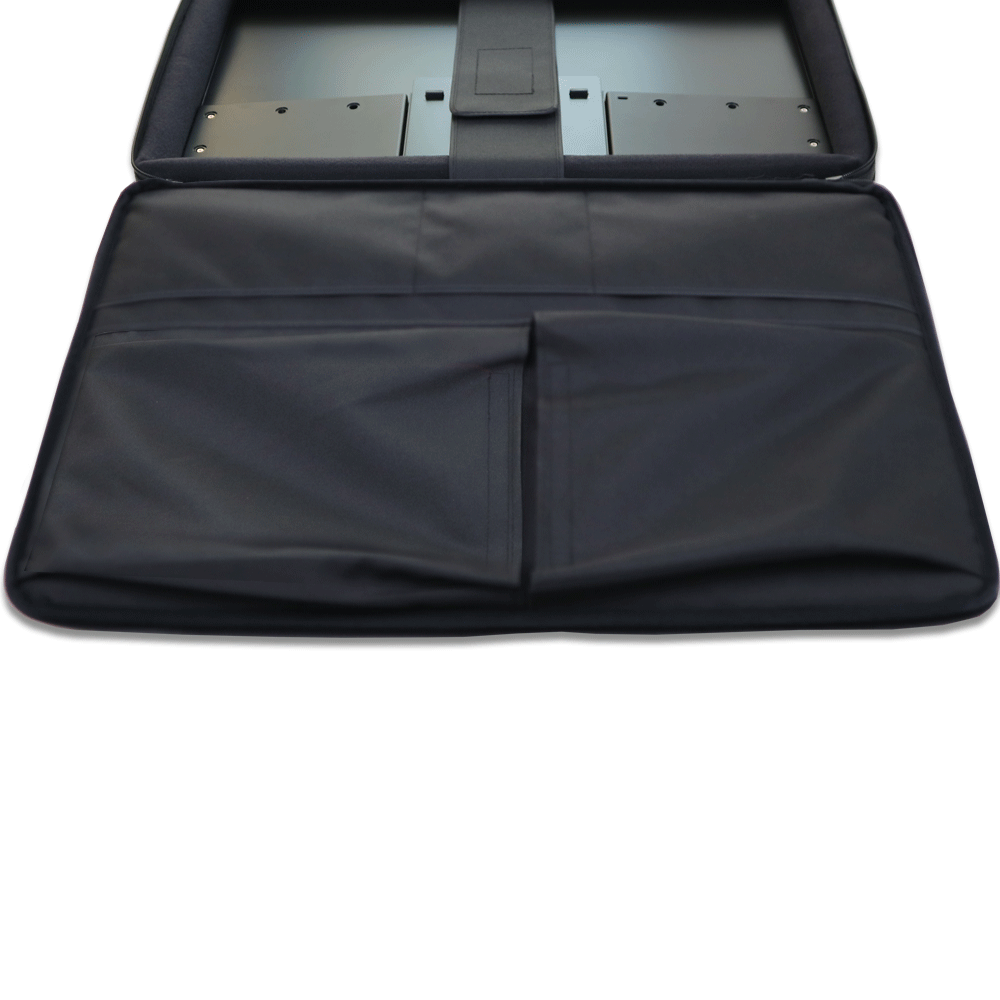 Unboxing Guide GeChic 2101H